Advanced Features
AI-Driven Auto Healing
Effortless Problem Resolution
Say goodbye to manual troubleshooting! With ContextQA's AI-Driven Auto Healing, your software applications are monitored 24/7. Problems are detected and resolved automatically, ensuring smooth, hassle-free operation.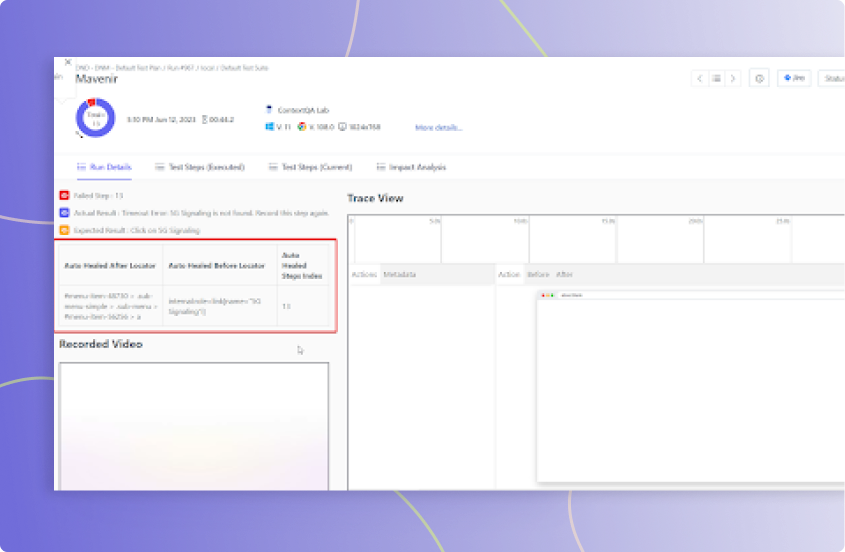 AI-Driven Root Cause Analysis
Uncover the Underlying Issues
Tired of time-consuming root cause analysis? ContextQA's AI-Driven Root Cause Analysis swiftly identifies software issues, saving you time and improving software quality. No more guesswork—just precision.

AI-Driven Visual Regression Testing
Ensure Consistency and Stability
Prevent UI issues with ContextQA's AI-Driven Visual Regression Testing. It compares before-and-after screenshots, saving time and ensuring a consistent user experience.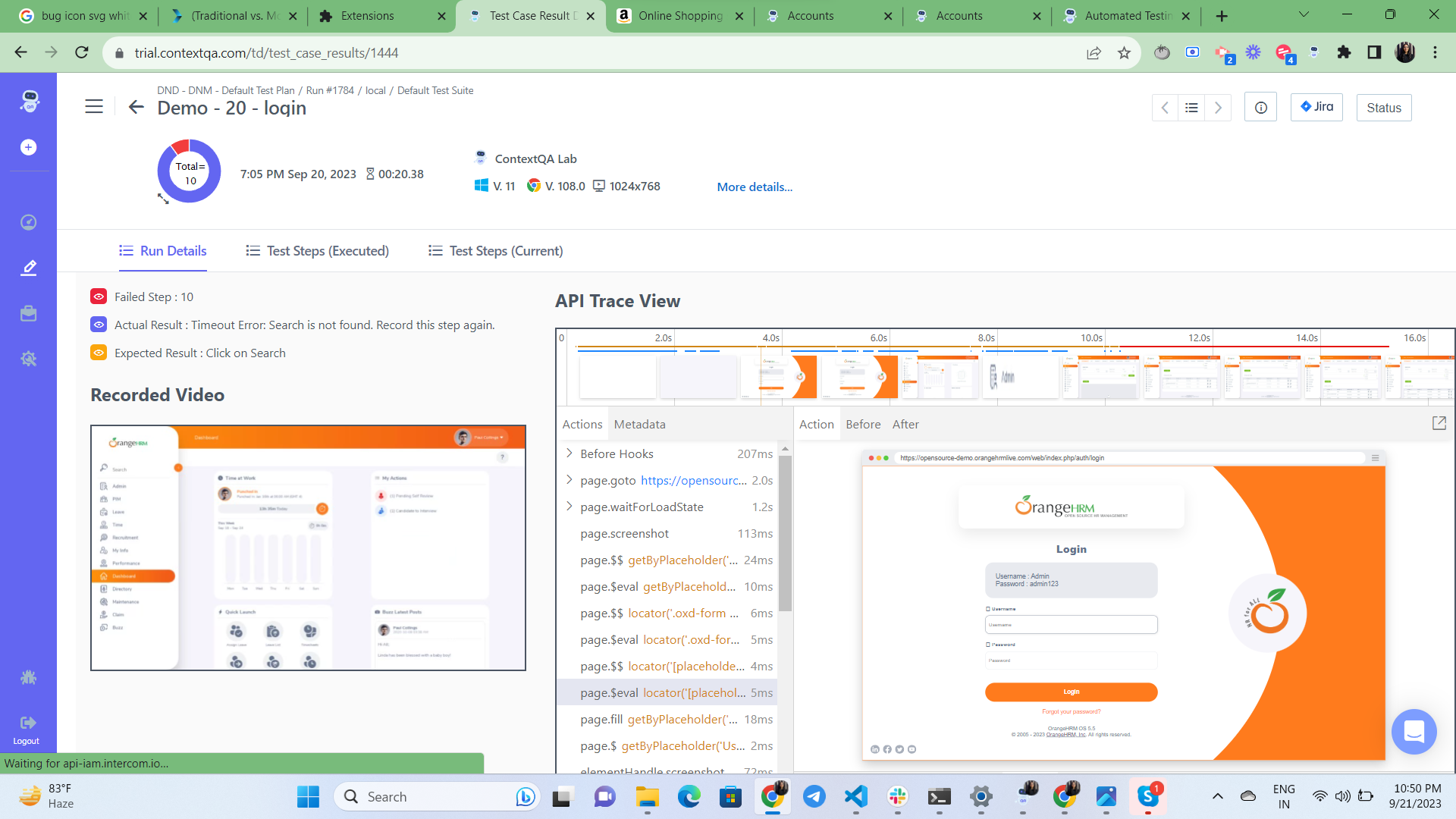 Detailed Network Logs & Errors
Swiftly Pinpoint and Resolve Issues
ContextQA logs detailed network activity for precise issue resolution. Understand network-level insights to optimize performance and ensure a seamless user experience.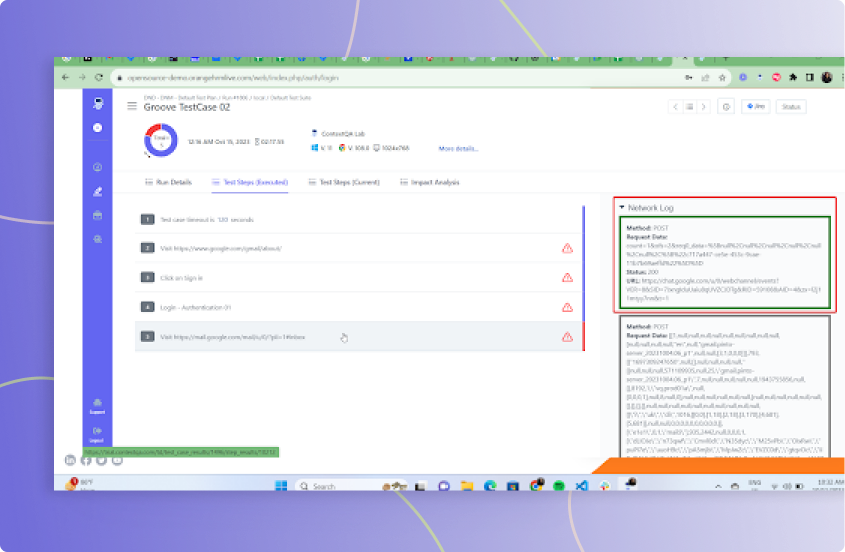 Comprehensive Console Logs
Gain Insights into Internal State
ContextQA auto-captures step-by-step console logs for deep insights into potential bugs. Identify issues quickly, accelerate debugging, and ensure top-notch software quality.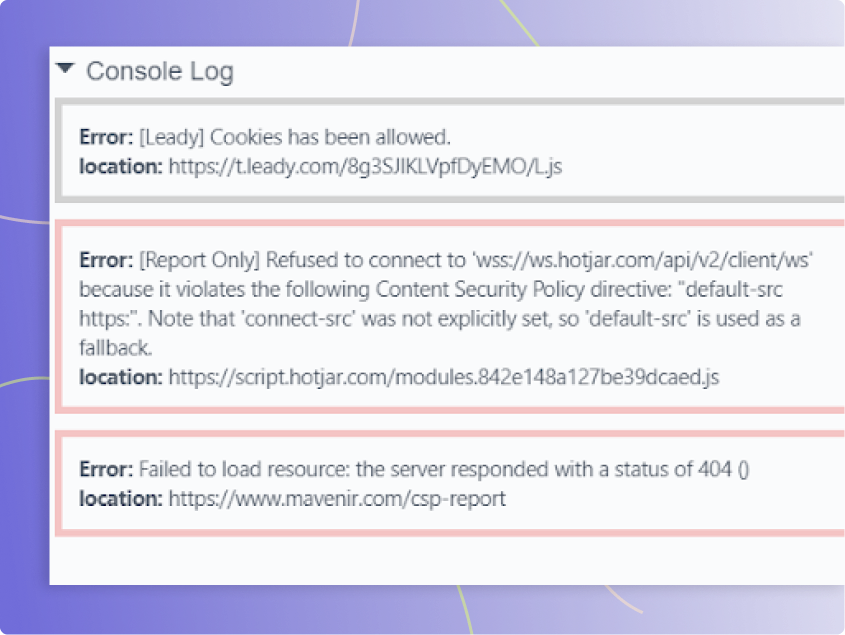 Network Trace for Each Step
Diagnose and Fix Network-Related Issuess
ContextQA offers network traces for bug reproduction and fixing. Analyze network interactions for quick issue resolution, ensuring optimal connectivity and performance.