Our Features
UI Testing
Experience flawless user Experiences
An All-Inclusive Examination Solution that provides Coding in Plain English, Self-Correcting Abilities, and Assistance for various platforms including web, API, mobile, desktop, mainframes, among others.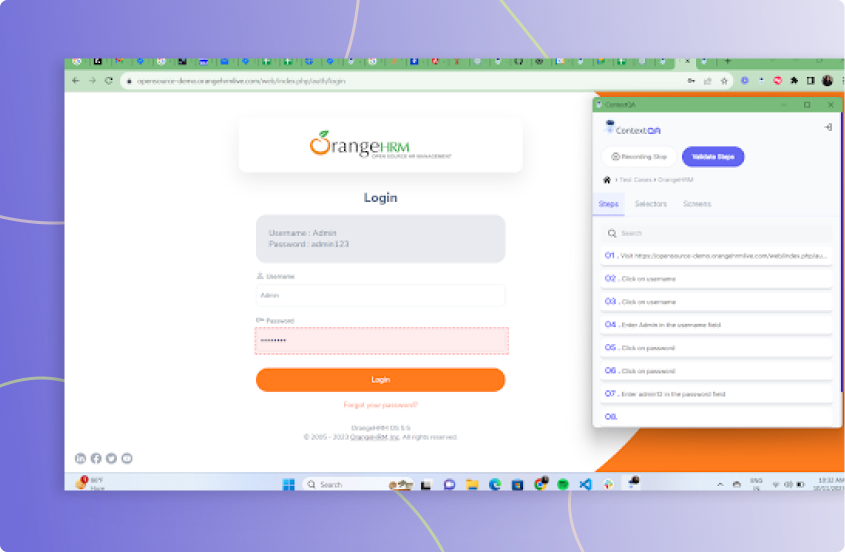 Mobile Testing
ContextQA's Automated Mobile App Testing!
Our robust platform employs sophisticated algorithms and AI technology to identify glitches, enhance performance, and guarantee seamless user experiences on a plethora of mobile devices and operating systems.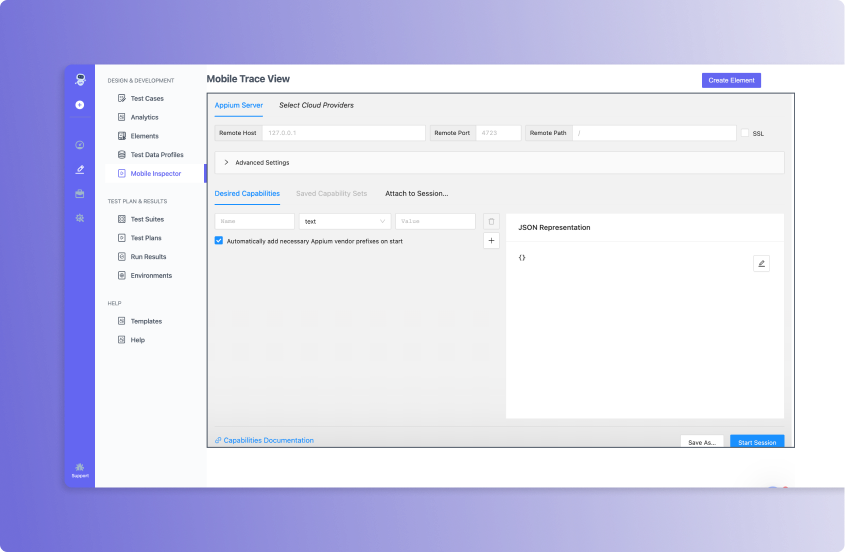 API Testing
Transform Your API Testing Process with ContextQA
Guarantee impeccable operation and smooth coordination across diverse platforms and devices. With ContextQA at your side, you can boldly revamp your API testing method and maintain a competitive edge.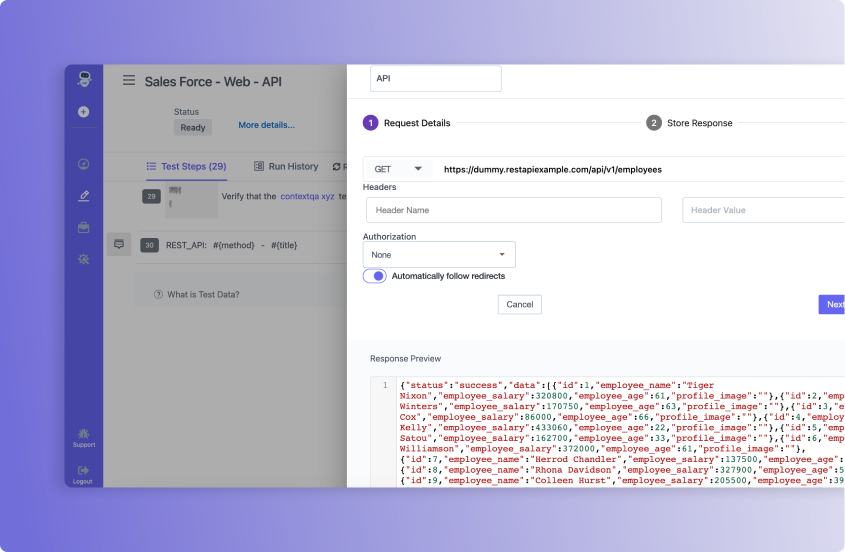 Ready for Free Trial ?
We make your Software Development Team 10x More Efficient
Salesforce Testing
ContextQA's Intelligent Salesforce Testing Solutions
Our automated testing solution enhances performance, identifies errors and guarantees an outstanding user experience on Salesforce. Keep a step ahead of your competitors and boost productivity with our sophisticated testing solutions.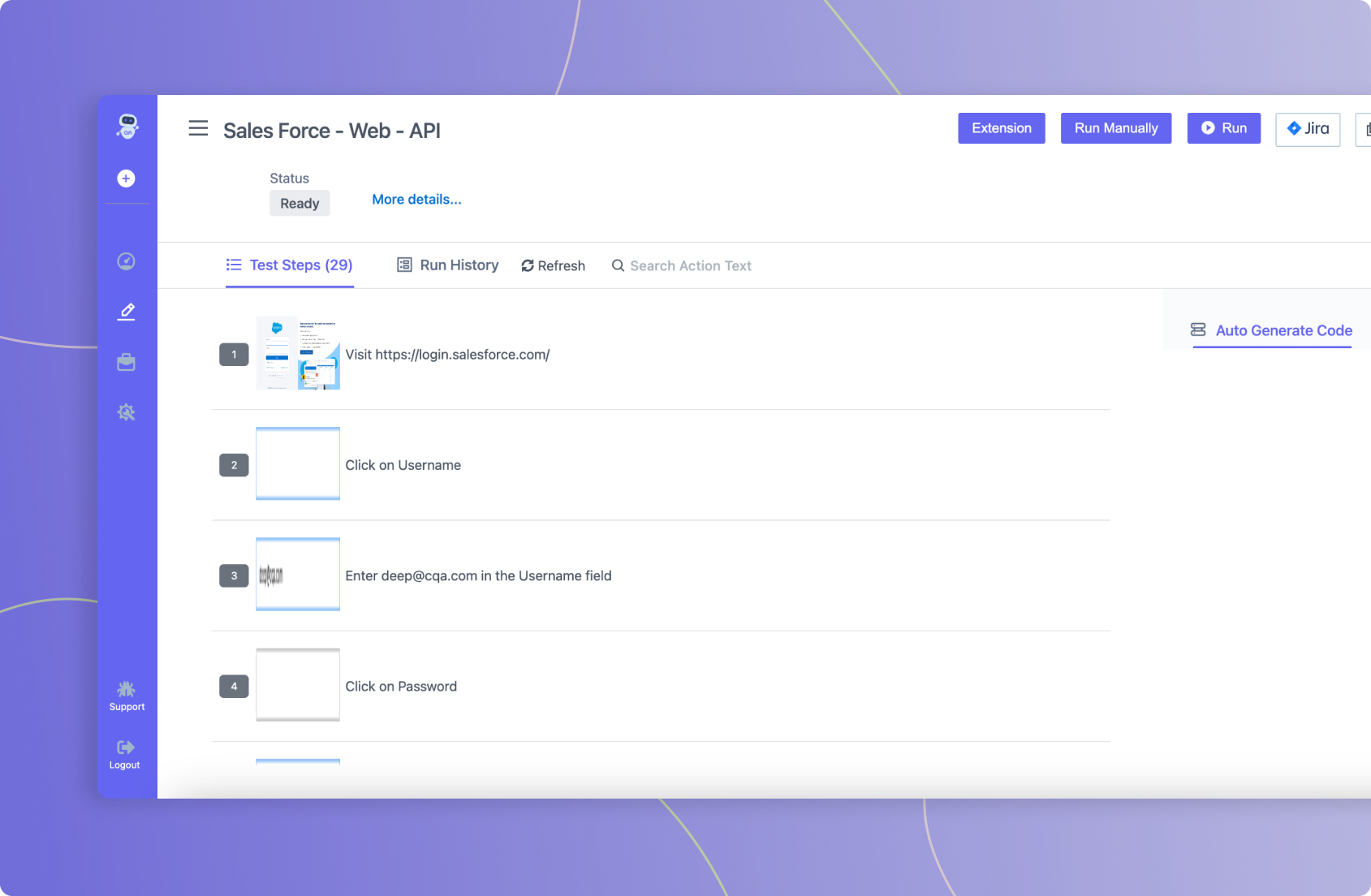 Cross Browser Testing
Seamless Performance, Browser After Browser!
From Chrome to Firefox, Safari to Edge, we ensure your software shines in every virtual viewport.
Embrace the power of automated test scripts and comprehensive reports, saving you precious time and resources while achieving impeccable browser compatibility.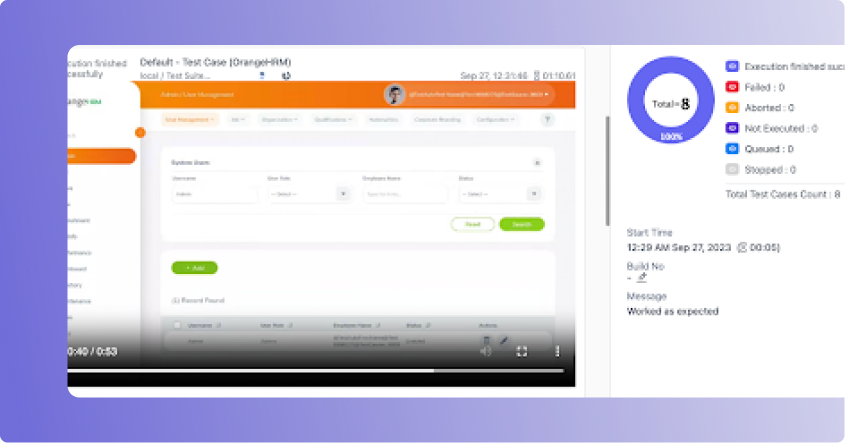 Cross Device Testing
Unlock Perfect Harmony on Every Device
ContextQA's Cross-Device Testing Feature ensures your application dances flawlessly on smartphones, tablets, and laptops alike.
With AI-driven capabilities and detailed logs, achieve device compatibility with ease and grace.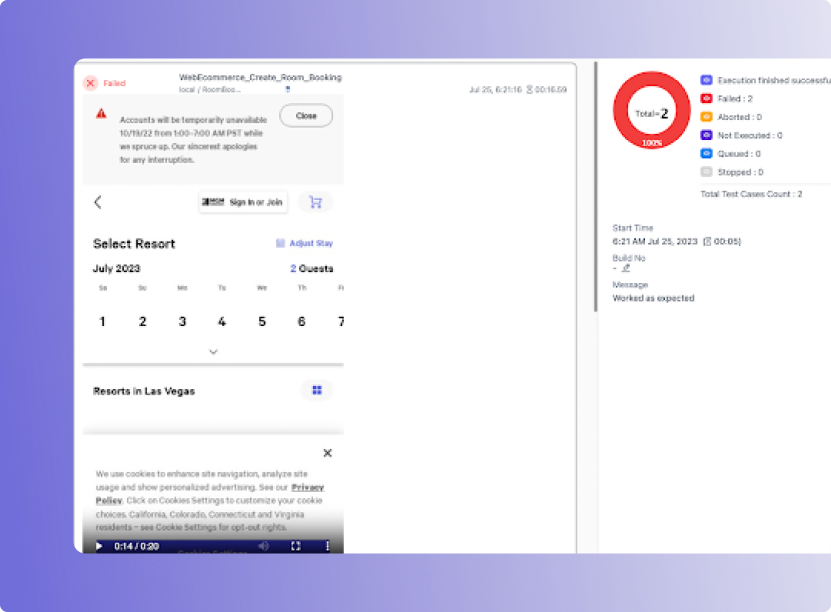 Accessibility Testing
Breaking Barriers, Embracing Inclusivity
ContextQA's Accessibility Testing Feature ensures your application opens doors to all, empowering people with disabilities.
With automated tests and comprehensive reports, meet and exceed accessibility standards with confidence.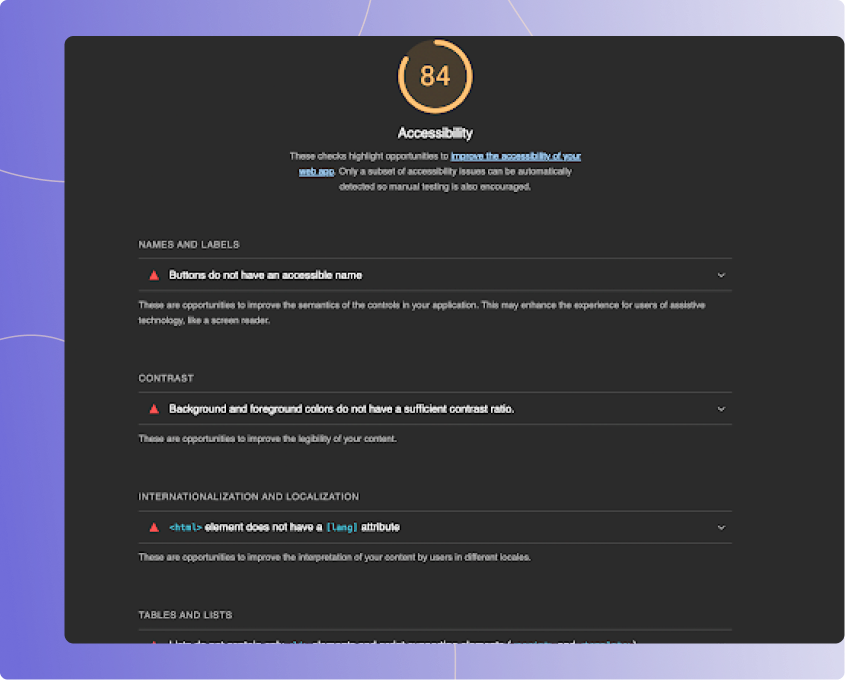 Web Performance Testing
Accelerate to Web Excellence
Achieve lightning-fast loading times and unrivalled website speed.
Harness the insights of our comprehensive performance analytics to identify bottlenecks and optimize your application for peak performance.